When I'm home, I could still do small trips for a stretching meeting. I found a nice service which used google maps to calculate how far you can drive in a certain time.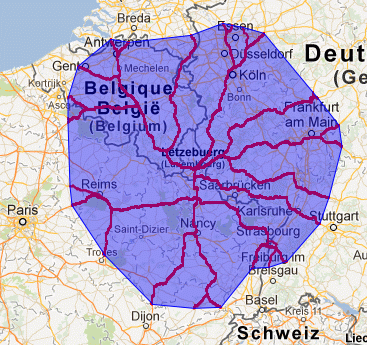 How far can I get by car in about 2 hours
So here is my range map which I created with a speed setting of 140km/h and a 2 hours travel time. If you live in that region, or if you can get yourself inside, you are lucky. Just ask for a meeting. I have not taken into account public transport which puts Paris and London and many other European cities also on the map.
Cost? Well basically the training is free. Maybe you can pay my fuel costs or if there is need for an hotel. Also flight and train tickets would be your entering fee to the bend mine.
There is no problem to reverse the travel. I have enough room for training and, if need is, the couch or air mattress is quite comfy.
Share